Who is Peter Blackburn as a Director?
My approach has often been described by experienced and emerging artists in the industry as unique for being passionate yet structured, one which honours the text and yet focuses on the actor, one that treats with greatest respect a craft so complex and nuanced, and yet endeavours always to find the joy and the fun its connections to others and self and text that it provides.
​
My focus on craft is pragmatic, wide-ranging and the result of decades of training, practice and working in numerous capacities on dozens of productions. One of the greatest strengths I bring to my approach as an educator and maker is an ability to de-mythologise
the often deliberately obscured languages of many different approaches.
"I have known Peter Blackburn for a number of year - we first met through 16th Street when I was a participant in the first Larry Moss Masterclass in Australia.
​
Peter is the kind of director our industry needs - unfailingly enthusiastic and supportive, incredibly knowledgable with a great eye and terrific instincts, but above all, he is kind and humble.
​
He is empathetic to his team and to the audience, and he fully understands that all of us in this business have a duty to do work that connects people and reminds us that we are not alone in this hostile world, which is, after all, the function of the arts."
"I am the principle of Tony Ayres Productions, and co-founder of Matchbox Pictures. During my 30
plus years of experience in the Australian film and TV industry, I have nurtured, supported and
developed creatives who have gone on to have successful careers both here and abroad, and
those who show immense potential to be industry leaders. I believe Peter Blackburn to be such a
director.
Over the years, I have seen Peter direct at least five plays and have been impressed by his work
ethic and dedication to the craft. He is a talented young Australian theatre artist and a vastly
experienced stage director who has worked across many diverse and engaging works.
As a long time supporter of Peter's work, it would be wonderful to see Peter achieve his potential
and make a significant contribution to the Australian arts and entertainment industry.
I'm excited to see what the future holds for Peter, particularly internationally, and wish him every success."
"Working with Pete both as a coach and director has been liberating. He creates a safe and collaborative environment where the text and artist merge to create work that is authentic. Through his direction in our show 'The Trial of Dorian Gray', my work and character creation became fearless. He helped me navigate vulnerable waters to embrace the level of sexual prowess and femininity required for my character, whilst skilfully analysing the script to reveal the many layers of subtext and truths of the characters. Pete's passion for actors and the work is evident with his generosity, warmth and sensitivity."
"During rehearsals of "Holding The Man", there was a two-week period of time when our director, Larry Moss, had to be away. He left, entrusting the work to Peter who helmed the production capably in his absence. Under Peter's direction the cast honed what was already set in place by Mr. Moss, intricately exploring more deeply each character's truths. He was professional, precise, diligent, and methodical in his approach, but was also compassionate and knew when certain scenes required more time and understanding."
"As a director Peter Blackburn has a deep creative curiosity, a willingness to explore bold new territory informed by an extensive knowledge of his craft. He works without rigidity, letting the play evolve into whatever it needs to be while also serving the vision of the writer and ensuring his signature layered character work is always in evidence. Peter manages to be highly versatile while crafting productions that can never be mistaken for the work of another director. His honesty, kindness, and passion for telling good stories make him one of my favourite people to collaborate with; I am never less than stunned by the depths Peter manages to mine in the scripts I give him. From a writer's perspective, he is my favourite type of director; the kind who can make you look much smarter than you are."
"Peter Blackburn is a force of creativity like you have never experienced. It's hard to describe the profound impact of his training and directing methods, and I will give it a go, however the foremost advice I would give any actor is; if you can work with him, work with him. Peter has such great respect for actors' autonomy and with one word will lead you to make incredible, brave and sometimes confronting choices that fuel a deep understanding of your character, your text and yourself. While thoughts and discussions often have many layers of complexity, Peter frames his notes to be easily digestible for the actor. He gives actors confidence to put forward thoughts and ideas and welcomes open and passionate discourse. Beyond the accolades, awards and prolific positions he has held, Peter is a kind, encouraging and compassionate human who will unlatch your preconceived ideas of acting and invigorate your energy and love for the craft."
"Peter is a talented craftsman whose ability to connect with actors and text has been highly regarded by all of our experienced actors who have been fortunate to attend Industry Guest Sessions with him. SceneWorkout is a community of trained, working actors from various modalities and schools who come together to sharpen up skills between jobs. We continue to ask Peter back for specialised Industry Guest Sessions as his complementary methods are not only effective in transforming an actor from page to performance, but he inspires advanced actors to engage in deep exploration, trust their impulses and play!"
"Pete's unique approach is all about the actor and their needs. His methods are exploratory, nuanced and illuminating. His empathetic and collaborative rehearsal room fosters a feeling of joy, safety and support. Pete embraces challenging subject matter, helping to guide the actor towards a performance that is free, spontaneous and connected. His experience and breadth of knowledge is matched only by his passion for inspiring the performer."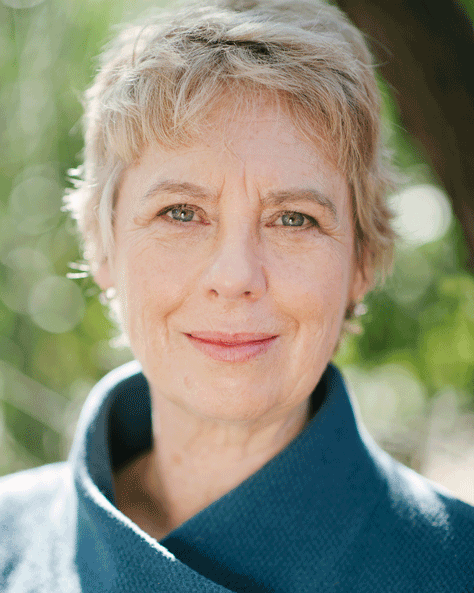 "Peter is a wonderful scene coach and director and a very good human.  And he has an encyclopaedic knowledge of film (it truly is amazing).  Having worked with him in my roles as an actor, writer, producer and through interviewing him on my web series, Tete-a-Tete, I know he is a brilliant and caring teacher.  If you are looking for someone to work with, whether you are experienced or a beginner, you couldn't do better.  Good luck with your venture Pete."
"There's certain gaps in the craft that you cannot simply fill on your own. Peter has fortunately been a mentor that has filled it with his three dimensional mind and heart. The professionalism and comfortability that he brings is the sweet spots of acting. It is a case of nourish and nurture when you learn from Peter."
"I have worked with, studied with and trained with Peter over a 10 year period. His knowledge of the craft of acting, and openness to working with the actor in front of him, is a real strength to the way that he teaches. When working with or watching Peter work, you can see that he has a history as a teacher and theatre director. He cares deeply for what he is teaching, and works diligently to arm the actor with a workable skillset. I've been fortunate to work with Peter on two productions, and often seek coaching when preparing for upcoming roles and projects."
"I've gone through much of my career (and life!) being called 'too sensitive'. But I remember a particular session with Peter, where he said to me: 'your empathy isn't a weakness, it's a superpower,' and I have carried this with me every day since. Because I now know that empathy is the most crucial part of what we do as actors. Being open to understanding other people and myself has made me a better performer, and in a way I have Peter to thank for that."
"It was such an honour to work with Peter at Scene Workout. Peter's approach left me feeling inspired, with a deeper understanding of the situation, character and stakes, while maintaining my own sense of the character."
"The first time I met Peter was being part of his adult acting program, based out of the National Theatre some years ago. I was one of a number of other 'mature students' enrolled who found themselves standing around together, perhaps wondering what it was precisely that had catalysed them to do so in the first place, when Peter strolls confidently in, eyes sparkling, a huge grin upon his face. Immediately, Peters' enthusiasm for this craft is wholly apparent, and as we step into the various prepared exercises more and more I find this energy to be highly contagious. It is exactly what I need to re-spark and re-focus my own passion. I am not alone. All around, the room is soon full of smiles and a sense of camaraderie that grows steadily over the coming weeks. Simply, the energy and focus that Peter brings to every single session is unswerving and sets up an expectation that draws me into a context in which I want to apply my whole self to every single moment. I also find Peters' style to be very unimposing, as he guides us to make discoveries of character, relationships and scene with well-placed questioning and prompting. There is plenty of opportunity to explore and experiment, which is willingly accepted by the confident and less-confident alike, as the feeling in the room is always safe and caring. I left with an overall sense of new growth and understanding, but also a renewed excitement to continue on learning, exploring and loving the art of acting."
Award for Outstanding Direction in a Comedy/Intimate Theatre Production.
"Charismatic, committed performances should attract talent scouts – under Peter Blackburn's direction, the sex scene at the start is brilliantly charged and uncompromising..."
"...the direction by Peter Blackburn, should put Quite Drunk, Very Jesus-y in the best 10 for 2019...you have a great example again of homegrown - MTC, please take note!"
"We have limited days on this planet and the ATC at the Matrix was a PERFECT, CHALLENGING AND EXHILARATING way to spend one of them!"
Bob Pritchard, (The Bob Pritchard Radio Show, VOAR)
"A compelling look and the trauma and guilt caused by the actions of our parents, it's simultaneously chilling and hilarious with some of the best performances I've seen on stage - and that's not hyperbole."
Gabriel Bergmoser, Australian author & playwright
"WOW!… Alternately hilarious and heartbreaking and raw and touching, Ruben Guthrie kept me entertained, engrossed, and invested in its flawed but entirely human hero from its engaging start to its edge-of-your-seat finish."
Steven Stanley, (Stage Scene LA)
"Peter Blackburn's direction luxuriates in tension, twisting the dramaturgical arm behind our backs til we ask for relief...I recommend 'You Are The Blood' for its audacity. It leans on consequence where most others walk through action."
SCREEN
'The Pact' Web series created by Gabriel Bergmoser Bitten By Productions, w/- Beyond Aug, 2020
Director (Complete 14 Episodes of Series 1) Productions
'Pilgrimage' by Angus Cameron Shoulder Pop Productions April, 2019
Director (Short Film)
​
PODCAST
'Was It Worth It?' (Podcast) Bitten By Productions City of Jun - Sept, 2020
Producer, Writer & Host (13 Episodes) Melbourne COVID-19 Arts Grant)
​
THEATRE
'The Campaign' by Campion Decent Gavin Roach Productions for Jan 2020
Director Midsumma Fringe Festival
'Quite Drunk, Very Jesus-y' by Grace De Morgan North of Eight & Key Conspirators Sept, 2019
Director The Hub, Melbourne Fringe Festival
'You Are the Blood' by Ashley Rose Wellman Spinning Plates Productions July, 2019
Director Meat Market Stables, North Melbourne
'A Town Named War Boy' by Ross Mueller The National Theatre Drama School June, 2019
Director Alex Theatre, St. Kilda
'Almost, Maine' by John Cariani Between the Buildings Productions June, 2019
Director Meat Market Stables, North Melbourne
'The Trial of Dorian Gray' by Gabriel Bergmoser Bitten By Productions Jan, 2019
Director Midsumma Festival
'Philtrum' by Anthea Greco North of Eight July, 2018
Director Northern Theatre Company, Brunswick
'Grace' by Katie Reddin-Clancy Adelaide Fringe, MICF Mar – Aug, 2018
Director Brighton Fringe & Edinburgh Fringe
'Next Fall' by Geoffrey Nauffts 'boyslikeme' Productions July, 2017
Director Chapel Off Chapel Theatre
'Stupid F*cking Bird' by Aaron Posner Mechanics Institute, Brunswick Feb, 2017
Director (Lighting Jar Productions)
'Zone Four' by Georgia Symons, Holly Brindley, Fiona Spitkowsky and Angus Cameron Nov, 2016
Director Testing Grounds (VCA Masters)
'Ruben Guthrie' by Brendan Cowell Australian Theatre Company Jun, 2016
Director Matrix Theater, Los Angeles
'Medea' by Kate Mulvany & Anne-Louise Sarks Australian Theatre Company Jun, 2016
Director (staged reading for "Works by Women" series) Matrix Theater, Los Angeles
'Orphans' by Lyle Kessler Lone Wolf Productions April, 2016
Director Gasworks Theatre, Melbourne
'Romeo and Juliet' by William Shakespeare Bell Shakespeare Company Jan-Apr, 2016
Directing Secondment (Directed by Peter Evans) Sydney Opera House, Arts Centre Melb
'I See Me & Meryl Streep' by Alexandra Keddie Self-produced (Keddie) June, 2015
Director / Dramaturge The Butterfly Club, Melbourne
'Heirloom' (Selection of Classic Texts) Actors Theatre Collective May, 2015
Director Glen Eira Storytelling Festival
'Lord of the Flies' adapted by Nigel Williams Red Bend College, Forbes Nov, 2014
Director
'Holding the Man' by Tommy Murphy Australian Theatre Company May-Jun, 2014
Assistant Director (Directed by Larry Moss) Matrix Theater, Los Angeles
'Love in the Time' of MRSA by Sarah Nagorscka Melbourne Fringe Festival Sept, 2013
Director / Dramaturge The Hub
'Inside the Egg', created by Sam Allen Melbourne Fringe Festival Sept, 2013
Director / Dramaturge + return season (MICF) Mar, 2014
'The Tempest' by William Shakespeare Union House Theatre Oct, 2013
Assistant Director (directed by Matthew Sholten) University of Melbourne
'The Boys' by Gordon Graham Blackwater Productions Jun, 2013
Director Revolt Theatre, Kensington
'The Shape of Things' by Neil LaBute RoundSquare Productions Mar, 2013
Director No Space Gallery, Melbourne
'Next Fall' by Geoffrey Nauffts (staged reading) Fly-on-the-Wall Theatre Jan, 2013
Director Chapel Off Chapel, Prahran
'Stockholm' by Peter Blackburn & Sharon Davis LateNite Films Sept, 2012
Director / Writer (Short Film)
​
​
​
Upcoming Events
Time is TBD

Location is TBD